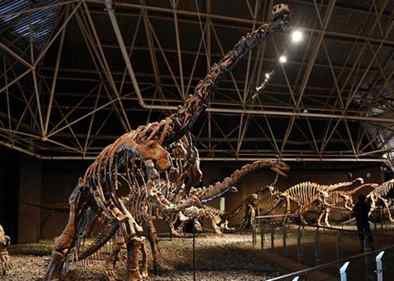 Эртний өдтэй үлэг гүрвэлүүдийн нэг болох "Анчиорнис" шувуу шиг нисч чаддагүй байсан нь өдөн дэх уургийн дутагдалтай холбоотой болохыг БНХАУ, АНУ-ын эрдэмтэд тогтоожээ.
"Proceedings of the National Academy of Sciences" сэтгүүлд нийтэлсэн судалгаанд тэмдэглэснээр, шувуудыг нисэхэд бета-кератин хэмээх уураг ихээхэн ач холбогдолтой байдаг бол Анчиорнисуудад энэ уураг бага байдаг ажээ.
БНХАУ-ын Шинжлэх ухааны академийн харьяа Нанжины Геологи, палентлогийн институдын судлаач Пань Янхон болон АНУ-ын судлаачид өндөр нягтаршил бүхий дуран авай ашиглан чулуужсан өднүүдийг шинжилж, тэдгээрийн молекул бүтцийг судалсан байна.
Судлаачдын тогтоосноор, Анчиорнисын өд нь голчлон альфа-кератинаас бүрдсэн бөгөөд бүрэлдэх явцдаа бета-кератин бүхий ген нь устсан байж магадгүй ажээ.
Анчиорнис нь өдөрхөг жижиг биетэй, дөрвөн далавчтай үлэг гүрвэл бөгөөд 160 сая орчим жилийн өмнө Хятадад амьдарч байжээ. Энэхүү төрөл зүйл нь үлэг гүрвэлүүд шувуу болон хувирсан гэх таамаглалын гол нотолгоо болдог байна.
"Эдгээр баримт нь нисэхэд өдний оролцоо хэр их байдаг талаархи нэмэлт мэдээллийг бидэнд өглөө" гэж судалгааны багийн эрдэмтэн, Хойд Каролина муж улсын их сургуулийн Биологийн шинжлэх ухааны профессор Мэри Швейзер хэлжээ.
montsame.mn